Webinar | Q&A
Learn about new account features with Digital Trust
The teams at Rocket Dollar and Digital Trust discuss why we're upgrading to Digital Trust, the process to get your account moved, and how you can take advantage of new account features.
Transcript

All right, welcome everyone.

You know, this is another Rocketeer webinar.

We think it's a really important update, you know, different from our previous ones.

Just because a lot of customer Q and A questions have come in, we thought it'd be really important to you're hearing from me, Brendan Walsh.

I'm typically on as you know, doing our educational webinars.

I'm also lead our sales team to make sure our sales team, you know, can communicate with clients whether they're new clients or their existing clients and this really concerns our existing clients.

We really wanted to make sure people can hear from Henry, our CEO today and also Teresa from Digital Trust, a new very important partner of ours.

So we're gonna do about 15 minutes of prepared material here.

And then, yeah, we also had a Mary Marriott from Digital Trust, just join us as well.

So we've been working very closely with Teresa and Mary Marriott on the last few months.

We've been very happy with the progress we've made with them bringing new clients accounts over.

So we'll start on the prepared material.

We will start to have open Q and A about 10, 15 minutes in and you know those open Q and A questions can go to myself Henry, and also directly to Teresa and Mary Marriott as well from the digital trust side.

And just so everyone knows, Bank United is a major bank partner of Digital Trust.

We'll focus a little bit on that later.

Theresa and Mary Marriott do not work directly with for Bank United, but they do work very closely with employees at Bank United every day, every week.

All right.

Thank you.

Let's get started.

All right.

All right, general intro.

obviously, here's the Digital Trust logo just so you can get a little bit more familiar with it.

You know, sometimes we have clients that just, you know, they're getting new emails, new communications, just making sure you recognize those names.

Digital Trust and Bank United.

If you're thinking a few weeks from now and you get an email related just so, you know, those organizations, we're gonna go over, you know, the purpose of why we're doing this transition and upgrading our clients accounts, what the process is to get upgraded and then some of the benefits of moving to Digital Trust, you know, keeping your Rocket dollar account obviously, but moving it the back end to an irate provider that we feel more comfortable with.

So this has been a major question with us, you know, a lot of clients have just frankly, wanted to know what happens.

you know, between Rocket Dollar and Solera.

So we've worked with Solera for quite a while for years.

I've been rock with Rocket Dollar since 2018.

We started working with them in 2019.

We are only working with them on the Ira LLC accounts, and some of our solo 41 K customers.

So this is commonly called a checkbook Ira.

you know, because that bank bank account is sending out checks or bank transactions.

One of the reasons we like working with Digital Trust is they're very flexible, they can work with all of our product types and customers we work with.

So we have some clients where, you know, the husband might have an Ira LLC and the wife will just have a direct custody account, you know, and then someone else will have a solo 401k with us.

So this allows us to kind of service all people on the same custodian.

for people not familiar with direct custody, that's where you need a deal review to send out an an, an a invest in an asset.

But working with Digital Trust, we've been able to make that process much cleaner and easier than some people have experienced it in the past.

Digital Trust has plenty of compliance monitoring and support.

You know, they're also a much more modern organization that we've been working with to, you know, digital docusign digital processes are willing to work with us in those processes.

So, they're not so painful frankly, which is really what happens in a lot of our industry.

You know, all of this is to make a much cleaner process, improved cash monitoring and, you know, a lot of our client questions, boil down to where is my money and where is it now?

Please display it to me right now.

Digital trust is going to allow us to display all of that work with our technical team to display that and just get much better at that over time so we can plug into those numbers and give you better information there.

So here's what we know.

We wanted to be very open on this webinar.

and also be again open for Q and A later.

We've been in business since 2018 doing these checkbook Ira accounts.

Yeah, they're a little bit more complex account than a direct custody account.

They're a bit involved to set up and, and to service.

we've been,, you know, we've been charging that $15 a month fee on the Silver accounts.

We just want to let you know, $5 a month.

It, it, it barely covers the LLC or the registered agent fees.

as far as renewing that.

And there's also just a lot of, work on the back end to help support those accounts, past the LLC S and the registered agent fees to make sure that, a human is renewing those making sure they're compliant.

and, and now in future years, we've heard a lot of people talking, you know, about an ST Ira advisor and Ira advisor.

we have, employees on staff that have been registered.

I am, not registered right now.

I'm about to get registered again.

I just passed one of my finner exams.

I've been redoing them because I've been away from the financial advising industry for a while.

But we have Henry and our team is registered.

Nick Gonzaga is registered.

, you know, we feel that's really important, to get our, employee securities registered while we just deal with Ira S sometimes our work, you know, does get close to that area.

We feel like those licenses are important to expand our, employee knowledge.

, you know, Solera, they didn't really do too much, actual, Ira services in the past, they've started to, you know, do some of that business but that it's really always been connected to a separate, business called Safeguard advisors, to our knowledge.

you know, those were not sole employees.

that was a separate entity.

Another important part about rocket dollar, We've tried to maintain a really high level of cybersecurity here.

We feel that's very important.

As far as the technical side moving this, you know, our business to digital trust, we felt like that was very important to maintain that security and also upgrade our client accounts.

So we've maintained a sock two type two for the past two years, that's a very important technical certification that we work to get.

And that basically puts important constraints and our team and our technical team whenever we're dealing with your customer data, or transmitting data to another organization to protect against identity theft and fraud, stuff like that.

And also, you know, this has been very important to us at rocket dollar.

A lot of people ask why is this industry so old school having so much difficulty to do basic transactions compared to fidelity.

So we've always tried to improve our client onboarding, whether it's doing an investment and, you know, monitoring those investments with technology.

moving to digital trust was really a good decision for us to increase all those capabilities and make your account, you know, much more 2023 friendly rather than feeling it's, you know, from like five or 10 years behind.

So why did we decide to change and move stuff to digital trust.

One a common feedback and complaint we've got, hey, I want more technical features for my account.

One of the biggest was ach money movement.

We have a lot of clients that pay a lot of wire fees with all their transactions.

Ach is we feel really a basic need for our clients.

So we have inbound ach already enabled.

We have better capabilities with the digital trust team and then we can get outbound ach enabled for your account too if you have a a checkbook ira.

So a common example for that is you know, a real estate investor.

Maybe they're getting a small check of $500.

We're now gonna be able to save that client $25 every single transaction because that can come back as an ach one or both ways get them to have no wire fees for that investment over time.

You know, those wire fees can add up, especially if that's a monthly or quarterly distribution check.

We're expanding e signature on all of our common documents.

We really want to be e signature across the board at everything at rocket dollar.

We want physical signatures to be only very specific or security essential needs.

So we're happy to start bringing that.

Once we get clients over to digital trust, we're fully a signature on everything and starting to put more of that in the rocket dog dashboard, direct reporting on unvested money balances.

This is something we asked Solara for a long time.

And unfortunately, you know, we made the decision to change.

We used to have a connection and that degraded with Solera a couple of years ago and that was never, put back.

So for example, if someone moves $100,000 they invest 75,000 of it.

You know, a lot of clients ask, hey, why doesn't my $25,000 automatically update to my rocket dollar dashboard?

We feel that's really fundamental and essential.

We're gonna be able to bring that with digital trust and, and in the end more, you know, there, there's quite a bit and more here.

Again, we feel this industry has been far behind technologically digital trust.

We've been working with them, we feel really confident, being able to increase those capabilities.

You know, whatever you're investing in, you know, with our customer focus and being tech forward.

Digital Trust was founded by some industry veterans.

You're gonna be able to hear from Teresa today.

If Mary need needs to chime in, she will as well.

They've been a major provider of some of the largest alternative Ira fintech platforms for several years.

I'll let Teresa speak specifically to that in a bit, but Digital Trust has a variety of strong banking relationships.

They're all bigger than $37 billion like Bank United.

and they also work with other banks as well and I can let Teresa get into that if, if she wants to.

But that just allows us frankly flexibility in these times.

We feel it is much better to be with bigger, stronger banks and also banks that can work with us and cooperate with us closely.

And this is just looking ahead to, you know, things that we're working on at Rocket Dollar and that we're you know, also gonna work on with digital trust.

We have a brokerage platform that's gonna be coming soon for stocks and bonds.

that is going to be so clients can invest some of their unvested balances into stocks and stocks bonds, ETF S.

And make sure that their cash is not sitting debt.

So we expect a lot of people to make use of that move dollars.

And, you know, also make sure that they can invest in something short term.

So a good example of that is someone's investing in a real estate fund, they get a $20,000 check returned.

They don't have a deal for six months, they'll be able to use the brokerage product for that.

A crypto ira.

This has been a big request for quite a few clients.

crypto is just hard to get into and the retirement space.

It's even harder.

Digital trust is extremely experienced in the crypto space and managing crypto Ira S.

, and then direct integrations with our partners, being able to directly integrate it's kind of the sausage to make in the background, but that just makes your account experience in the dashboard looks much better, more seamless numbers and money movement things appearing instantly rather than waiting for someone on our support team to up update something manually.

So we, we were asking for those from, for a while.

We, we didn't, we didn't really see any progress and we said, hey, it's time to change because, you know, the client requests keep coming.

They're expecting us to keep updating our dashboard and make the next step and we felt it was time.

, and just the general rocket dog client experience.

You know, we wanna make sure that all of our clients LLC S everything is maintained frankly.

We want this all to be as painless, as painless as possible.

So, you know, when someone asks, you know, what is gonna change with my Ira LLC, I love it.

I don't want anything to change.

you know, what's gonna go on with it?

We're gonna maintain everything with that with Digital Trust and also Bank United.

So just so, you know, Solera was currently handling Ira custody and bank custody of, of, of all of our Ira OC accounts in this new arrangement, Digital Trust will handle the Ira custody and Bank United will handle the bank account portion of the account.

So a lot of clients have asked, hey, does that mean I have to talk to three different organizations all at once?

No rocket dollar will still be the key support point for all of your account experience.

Really, the only time our clients do tend to talk to someone else is if they have a very specific bank wire question.

Hey, did this wire go out in the last two hours?

I really need to know.

I need to call right now.

And we have a dedicated support number that we have between us and Bank United and Digital Trust that we can all call together.

So you don't have to play telephone with multiple organizations.

We can all be on the phone together.

So, with the Ira LLC, if our clients like the LLC, they're getting to keep it, they're gonna maintain the same structure.

We've had a few clients that they just frankly, the checkbook is very intimidating to them.

It's too much, they're not used to it.

They don't know how to make use of it.

For those clients that are looking for just a simpler streamline experience.

We're sunsetting their I A LLC and they can use the direct custody model at Digital Trust.

If someone loves their Ir LLC and they say look, just don't take it from me.

I love it.

I do 12,000 real estate transactions a year.

We are not changing it.

They can maintain the exact same structure they can keep using it.

But more about the direct custody just if, if you are one of those people that has ever found the checkbook intimidating.

It is pretty ideal for just private placements, private equity funds, private stock, And our team can also do a 24 48 turnaround to get requests.

They're in good order.

Also keeping those deal reviews very simple.

That's the biggest complaint we see at other custodians.

That's why people actually went to this checkbook account is the deal review process.

It wasn't 24 to 48 hours.

It was taking, you know, three or four weeks to actually get a deal review every single time to get money out to funds.

So with digital trust, we're confident we're gonna be able to move those investments through quickly and provide a much better direct custody experience.

Again, if you like your Ir LLC, you can still maintain it and nothing will change.

But I think you'll be a lot happier with our direct custody experience.

We're releasing a lot of great upgrades to that and working on new processes every day to bring those to clients.

and for some of our California clients, this has been a common question.

we're also gonna be able to add, Ira Trust.

I A trust is just a cheaper, more efficient way to do this process and it saves, you know, those renewal fees.

And then also for California clients, some people, they just don't qualify for a solo 401k and they say, hey, can Rocket Dollar do an Ira Trust?

We're gonna allow, we're gonna be able to roll that out.

And even, you know, allow some clients to transition to the trust if they want to use that.

And, you know, how does this process actually work to get upgraded for the account.

It's pretty easy.

You know, the client just notifies Rocket Dollar right now.

We have an upgrade form that someone goes and clicks and puts their email.

and first and last name into, we automatically start creating that account whether it's an Ira or a solo 401k, we'll start creating that at Digital Trust and Bank United for you.

As far as the transfer, we're sending a packet for physical signatures and mailing that for clients.

We're also starting to just put those in clients dashboards if they don't want to wait for mail.

And you know, why are we mailing it?

You know, we wish we could do digital signatures but Solera has changed that requirement.

So after this one transfer a couple of phys physical signatures, you'll be all on, digital signature.

and just let us know if you want that mailing packet or just let us know if you want that in your dashboard.

We're happy to get that to you either way you prefer it.

we're just gonna start putting it in people's dashboards.

don't feel any pressure but it's there if you want to print that out and, ready, always make sure you wanna talk to us.

Before you get a packet, please just call us if you have individual questions.

So we send that transfer request to Solera to move all the cash and the LLC as a single asset transfer.

The biggest hold up from doing this whole process is typically a photo ID.

So if you have an old photo ID, maybe you joined us in 2019 or 2020 maybe you move to a new address.

Please just do feel, feel free.

Let us know we'll give you a secure dropbox link to update that.

That is the biggest thing slowing people down.

The second biggest thing slowing people down is they're just a little bit nervous about an upcoming transaction.

So we've been asking clients if they have an upcoming transaction.

Please do let us know the first part of the process will not disrupt your upcoming transactions.

It's really sending in that transfer request.

That's the only place that can potentially disrupt your upcoming transactions because let's say you have $40,000 cash at Solera that needs to go to investment in a a week and a half or maybe five days.

Please let us know in that situation because we wouldn't want the cash transfer to interrupt your investment.

So what we're doing with those clients is we're just not sending their packets or their transfer requests until that major transaction is done.

We've also got a, a really common fa Q, hey, I'm a real estate person or I'm a lender.

I have transactions coming every three or four days.

So what we're doing there is we're getting their complete account set up 100%.

We're helping them getting access to the Bank United account.

We're helping them get comfortable with the Bank United account.

It's a nice dashboard.

We've previewed it.

We feel very confident, you know, you're gonna be happy with it.

You get in the dashboard and you start telling your lenders or real estate transactions to start sending money to Bank United.

So, you know, there might still be some leftover money at Solera at this point, then we send their cash transfer.

So that way all of their kind of stressful current transactions coming day to day already coming back to United.

There's no real holdovers going to Solera, then all their funds come over and that way, you know, that really helps investors that are just extremely active, they don't feel disrupted.

, you know, the cash balance, you know, typically come over in a couple of days to a week to get those, it will come over by wire from solar to Bank United.

So that wire is typically a 24 hour period where those funds are unavailable.

And then we'll drop that from digital Trust in the, into your individual, Bank United account.

And that's the way the funds need to go.

as, there's the IRA and then there's your individual Bank United account where you have full access to those funds once the Ira transfer is complete.

ok.

And again, if you're having any trouble with the physical signatures, we've had our ceo Henry even packing packets, he feels it's very important.

We're getting those out, in the mail through Express mail.

Mine took about five minutes.

the longest thing was throwing at my car da dashboard and then we popped it in the mail right before I drove on a road trip.

we try to make that easy as possible.

It already has a return envelope, everything like that.

Ok.

So here's some other common Fa Qs.

you know, how is this actually gonna change and affect my account?

So, as far as pricing, we are not changing any pricing.

A lot of people, you know, when anything changes, one of the most common questions we get at least 50 60 70 people.

Is your pricing changing?

No, we're not changing our pricing.

We felt our flappy pricing is extremely important.

you know, to the client experience, we have clients with small accounts and very large accounts.

We feel that the pricing should not suddenly change on a whim for them.

We're gonna be able to push out a lot more features with this upgrade.

So, the dashboard is gonna start getting better.

integrations are gonna get better.

data feeds are all gonna get better and our client experience is gonna get better because we have more, data, secure data connections on the back end to continue to build features for you.

As far as the Ira LLC or solo 41 K compliance, Rocket Dollar and Digital Trust are working closely on that.

We'll be able to maintain all your fair market value reporting.

Rocket Dollar is gonna continue to be able to maintain your LLC S.

If anything changes with your LLC, we'll be able to update that.

We've been doing that for clients since 2018.

We're very confident we'll be fine continuing to do that.

As far as investments, this is probably the biggest question.

A lot of people ask like, hey, do I have to do any ret tiling.

What do I have to do with the bank account?

I, you know, I'm just getting nervous about this.

All of the investment titling will remain exactly the same.

Exactly the same for Ira LLC clients.

Almost all your investments are in the name of the LLC for solo 41 K clients.

All your investments are in the name of the Solo 41 K.

We can maintain those just the same at Digital Trust and Make United.

You don't have to contact any of your investment providers.

about that with a complex process.

The only thing you might need to tell your investment provider is, hey, for my next investment return, there's a different bank account it needs to go to.

That's very typical.

Your investment provider will be able to update that in just a few seconds or a few minutes.

That's not hard.

Retitled investments can sometimes be a little challenging.

It can and, but this is a lot easier frankly with Digital Trust.

we've already been helping some clients retitled investments.

That experience is happening in weeks, you know, not months or 33 painful months to retire investment for anyone that does does that.

They know that it has been very painful in our industry.

If you had a deal closing soon, I kind of covered this already, but I'm gonna keep repeating it because I feel it's very important.

We're letting c clients complete their very important investments at Solera and then we're upgrading their account.

a couple weeks later, at a later date, we've had some clients tell us, look, I have four or five of the most important deals in my life closing in the next two months.

Say great.

We'll get you done, in October or November, we've had clients say, look, I have nothing going on fine.

Seems like a great time upgrade me right now.

So, we're handling clients, basically, and what's convenient for you if you're ready to go right now, We're creating the accounts and doing things doing the transfer immediately.

If you have a lot going on, we're creating the account structure.

We're not bothering you with the transfer until it is time or till you give us the go ahead.

And then the third, you know, category of clients that they're just so stressed, they have so much going on is say, look, I would like to upgrade, but it's just this month is not the right time to do it.

We're doing that at a later month for them and that's just because we want the client experience to be as minimally disruptive for you as possible.

All right.

Again, more detail about how to get started.

This is a little repetitive, but there's a lot of information.

So we just want to keep repeating the most important parts.

Step one notify Rocket Dollar.

We have a information form.

we'll provide that you might see it titled as upgrade now a lot in our emails lately.

, you quickly fill that out that, is the authority that we're taking to, securely send your information and data to digital Trust and make United.

They will start to begin to create your accounts.

A lot of people ask like, hey, what do I do?

Two days after we're frankly working on getting your account opening, you don't need to contact us a day or two after we're working on it.

Usually about a week in a week and a half in, we're starting to contact you with some more steps.

If you're looking for something to do, you can sign your documents.

So we're sending a mail packet.

you know, it takes, it's, it's a manual process again.

We wish it was digital signature, but so changed that requirement recently on us.

We don't feel like that was wise, but they changed it.

So, you know, we have to create that packet to actually mail it, it takes 7 to 10 business days.

So if you tell us you want to upgrade, you know, today, you know, it's, it's the 12th today.

, you know, typically a week from now, you'll start seeing that packet actually come in.

If you want us to upload it to your digital dashboard.

We can probably do that, in 24 48 hours.

If you're really in a rush, we could technically do it in 24.

We're just trying to make sure we get to all clients, and serve them appropriately.

So if you are ever in a rush, just let us know.

we're making sure to prioritize those clients.

As far as when the transfer will be processed.

If you press the upgrade button today, typically, we're doing that transfer actually in 3 to 4 weeks.

Again, if you have something going on, it is ok to click upgrade now.

And then let us know, hey, I really need to know when this transfer is going through.

Please don't put it through until I'm ready.

So if, if 3 to 4 weeks is not a good time for you, let us create your accounts.

Now let us get, you know, the kind of the new home, all ready and all the furniture in there for you.

And then, you know, you don't actually drive to the new home until you tell us.

So we'll have that again that we'll have that digital request.

If you do need to send us a secure ID or some sensitive documents for this.

Again, the photo ID is the most common thing clients is out of date.

We need that to create the bank accounts especially bank compliance is pretty heavy these days.

Just make sure we can send a dropbox link and get that too.

docusign the the do I funded the direction of investment.

So this is a common thing for the Ira LLC S.

It's just that allows digital trust to drop this into the bank account for Bank United.

So since they're separate organizations and you know, even Solera has asked people to do this recently, it just allows the authority to move from a general Ira account that a custodian has to the individual bank account because checkbook Ira s are pretty unique, doesn't sell, transfer fees.

This is a common question.

If you're charged by Solera, just contact our team immediately.

Again, our, our sales team is the easiest just to reach for everyone.

We do also have our goal support line.

Let us know, we'll adjust that we'll credit your account.

and please let us know, you know, if there's anything going on with the charge, just let the rocket team know.

Don't worry about it.

We'll handle it.

We are covering all fees related to the transition.

Here's some General Fa Qs and then we're really gonna open Q and A, and let Teresa and Henry speak and everything like that.

How long will this process take?

, it'll typically take, for a lot of clients, it will take 2 to 3 weeks.

once we've see received, your signed documents.

So that's from the packet or the, printed documents that you could just, print and then, send back to us through digital, or you could scan them or send them, back to us, through the mail.

If you're going from the start of when you click the upgrade button, typically it's 3 to 4 weeks.

And just remember the transfer is really the most disruptive part of the process for you.

If you have a lot going on, don't really, really worry about how long it takes.

Just worry about the disruption from the transfer.

That's frankly what stresses the clients out is the movement of funds when one bank, one account goes to zero and then a few days later, the other account receives the funds.

That's typically when our clients have a lot of anxiety going on and, you know, just they have the most questions for us, which is very understandable.

Another fa q have we ever switched upgraded or changed custodians before?

Yes.

Rockefeller has changed custodians a few times in the past and the purpose of that has always been to offer our customers the best experience possible.

So we feel like this is gonna be a really good change.

We've done this process before.

Please ask us if you have any other questions about you know how it's worked in the past?

We've done this.

are my funds safe with these new partners?

We're gonna let Teresa and Mary talk about this.

But yes, Digital Trust are experts in this space.

Bank United is an FDIC insured institution.

Digital Trust also works with other bank partners.

not just Bank United because they feel that's important for client security of funds.

Why am I working?

You know, why is Digital Trust and Bank United involved?

As I said, Solera typically handled two aspects of the Ira LLC accounts.

There was, there was an Ira custodian and that's legal.

an Ira custodian just has to be involved to custody these accounts, whether it's Charles Schwab Fidelity or working with Rocket Dollar, there has to be some custodian on the back end.

Taking care of this.

Digital Trust acts as the custodian for the Ira and the LLC Bank United acts as the LLC banking partner if you have a solo 41 K.

you know, you'll be working with Bank United just on bank accounts, but again, we're the main support aspect for that.

We'll help you maintain the bank portal portal and also we just have a close relationship with Digital Trust and Bank United now.

So for the solo 41 K clients, we're slowly going to be able to work on other upgrades for that as well.

Rather than the product being stagnant, we can continue to try and bring new features, bring new stuff in the dashboard, new data and better data feeds.

Who is the point of contact?

When I need support?

I mentioned a few times but a few clients have asked like II, I don't wanna talk to three people.

I, I've heard that probably 100 times the last couple of months, Rocket Dollar again, we remain the main point of contact and you need the assistance for the account.

You know, we're so happy to have Teresa and Marianne today.

We thought it really good for them to show face and they're excited to be here.

But you don't have to call the Rocket Dollar team, then call the digital trust team and then call the Bank United Team and then tell everyone to put it all together.

We're already working together and we're also working on secure data feed so that you frankly don't have to call these people or piece together what's going on?

Is there a deadline to complete the upgrade to my account?

So this is a time consuming process for us.

You know, and we also understand that, hey, some people are busy.

you know, they have a lot going on.

We're getting, we've already gotten plenty of clients done on this upgrade already.

We have plenty of other clients that frankly, they're on summer vacation, they had a lot going on.

we want you to work on the best time for you, but we're looking to finish all of this at the end of 2023.

, if somehow you need an exception to that or something's going on, please contact us.

But, December 15th is frankly when we want, want it all wrapped.

if you're ready to go now, we want to move you.

Now, we feel like we're gonna better service your account at Digital Trust and Bank United.

So most clients that don't have anything going on have already moved clients that have a lot of investments going on.

We've already created their account structure.

And they're telling us, hey, October 1st is actually like the perfect time for me to transfer funds.

So we have them kind of sitting in queue ready to move their funds over.

I've got a few calls from clients that say Brendan look, this sounds great, but the next three week, three months are just absolute hell.

I can't, I, I just don't have any bandwidth for anything for those clients.

If they, if that's really a a sticking point for you, just talk to us, let us know And we can make sure to accommodate you.

All right.

We're excited for the future here.

We're gonna start opening the Q and A.

Thank you for joining us to learn about our new partners.

You know, our goal is to help you to upgrade your account with little to no issues.

We just don't want this to be disruptive and we feel it's really gonna be beneficial for you.

We know this after talking with digital trust and working with our teams very closely.

This has been the custodian that we've collaborated the most closely with out of any that we've worked with in the past and the most confident we've been in as far as technical ability.

So if you have any issues or questions, please feel free to contact our team.

I'm gonna pause the recording here.

We're gonna restart it for A Q and A.

Again, our contact info is here at the
Transcript

All right.

Thank you for that pause.

That helps us get two video files again.

If you're joining us now, we're just doing Rocket Dollar and Digital Trust Q and A here.

So the Q and A is now open.

Please use the Q and A box, not the chat.

That will allow us to get to your question really efficiently.

And then I'm gonna help call on Henry and Teresa here for open questions and Teresa while we're waiting for questions to come in.

We would love if you just talk about some of our, your Bank United and some of your banking partnerships that you have.

I think that's a really great info for some of the Rock do clients.

Sure.

So, hi guys.

I'm Teresa Fetty.

I'm the CEO of Digital Trust.

I've been in self directed Ira S for about 15 years of my career.

So I've built some of the largest custodians in the country.

And we're really proud to be working with Rockdell as one of their partners on this.

So, for our banking partners, we use different banks, as all major custodians, do they try to spread the money out to different banks?

Bank United is our main operating partner.

We found that working with regional banks for your main operating partner is, it's always the best.

They, they move quickly.

They, they can definitely, make changes very easily.

they're willing to cater to our clients a lot more and we've been working with Bank United, for almost it's almost a decade of my career that we've been working with Bank United as one of our operating partners.

We keep funds for the custodial funds for rocket dollar and any of our other clients with several banks, we do try to use only tier one banks.

And right now, a lot of our money is held at R BC which is I believe it, it, it just hit the number one strongest bank in the world.

And R BC takes care of quite a bit of our, our trust company deposits.

We also have a relationship with capital one JP Morgan, a lot of the other large banking institutions and I see a question but then I just lost it.

So can you mention the benefits?

I didn't say it, Nick, that.

Can you, can you repeat the question?

Yeah, here, go ahead, Nick.

So just mentioned the benefits of using different banks for FDIC insurance coverage.

Yes.

So when you're looking at working with a large institution like Digital Trust and, and currently we have several billion of assets under custody.

By the end of the, the year, we'll have almost 17 billion of assets under custody.

So we're a really large financial institution governed by the state of Nevada.

with, with that, when you're working with these different banking institutions, we we only allow X amount of deposits per client at each bank.

So we have an agreement with Bank United R BC, all of these groups where we send over a list of our clients and we try to obtain $250,000 worth of FDIC coverage per client.

And then at times, we can also negotiate to, to have additional coverage for the client above the 2 50 depending on if the client wants to keep additional funds with us, but usually the $250,000 covers their, their FDIC insurance.

Right?

Thanks.

And we had a question from Anton.

He's wondering when contributing funds to the new structure?

Does it go to Digital Trust or Bank United?

And just to add to that a little bit, it would depend on if you have an IRA LLC set up direct custody or solo 41 K structure.

Yeah.

So when, when you're depositing money with any sort of financial institution like a trust company like Digital Trust, you're always working with a banking partner and the money always goes directly to the depository institution, which would be Bank United.

So even though the the account is held by Digital Trust for the benefit of Rocket Doll's clients, it always goes into a depository financial institution which currently is Bank United.

Ok.

Yeah.

So with the, yeah, again, with the contributions, it'll typically go to Digital Trust first.

If you have the Unique Solo 41 K account, it'll go straight to Bank United.

We're getting a couple of questions just about the checkbook.

Again, if you like your checkbook, it will not change, it will not change at all.

So, Brian Pettit, I know you have a question.

Why would I convert it?

You don't have to, it's gonna be the same.

So if you like it, just keep it for those clients, we're keeping everything exactly the same.

So, Brian, you're not the exact type of client for this.

You have a lot of stuff going on.

You have a couple of things going you've mentioned in the Q and A, we have some clients frankly that they, they've tried to do what you do and their, their brain just throws.

It's, it's too overwhelming, too complex.

They say, oh my God, the checkbook is not for me, for those clients.

We have a much better direct custody account experience that we're already offering.

And you know, we're converting a small people there if they need to, we have plenty of clients that go.

I like my checkbook and you're, you're never gonna take it from me.

I wanna keep it.

We're keeping that same exact structure open.

So if you like it, Brian, we don't have to change anything.

we're setting up the LLC S, we've already set up, plenty of clients already in the exact same structure.

All right.

Thank you, Brian.

just wanted to make sure that was clear.

Sat and then Kirk, I hope that helped answer your question.

If you have another question, Kirk, feel so feel free to put it in the Q and A.

And, and yeah, that just so, you know, the context, a lot of our clients are extremely sophisticated.

They do, you know, plenty of investments in a year.

A lot of our clients try and refer, you know, their aunt, their uncle, their mother and they're so excited for that person to get into, a self directed Ira investment or a real estate investment or something they feel is really gonna be great for them in their retirement.

And then they get about a couple weeks in the checkbook and they're not as nearly as sophisticated as Brian or Kyle.

They struggle really hardily, they get overwhelmed and we have some clients that are frankly just so busy, they don't have time to figure it out.

The direct custody experience is certainly much better.

it's gonna help those type of clients.

It's also gonna help our clients that, they just want, more hand holding through the entire process or they want white glove service, they want us to communicate directly to the investment providers.

much more.

They don't want to be in the middle.

The direct custody allows our client, allows us to send investments quite efficiently, allows us to do ach and then we also can bring better ach to the checkbook clients as well.

So with the direct custody, it's gonna get a lot better and it's, if you're the type of client that is ultra sophisticated, maybe you hold on your checkbook forever.

If you are a client that, doesn't want that anymore, you can convert it.

All right.

All right, I'm gonna help them see the questions here.

We're just gonna try and go through them as quickly as we can.

, is the brokerage platform going to be able available for all available accounts.

Jennifer, yes, we intend to launch that for all available accounts.

And our goal is going to be, to get that money to move as quickly from your brokerage account to your alternatives account.

So think of it as you know, you have your, stocks, stocks and bonds, ETF S and then you also have your alternatives.

A lot of our clients have said, look, it's slow to move funds to my alternative investments, I always get stuck.

Sometimes I miss deals.

It's our goal to get that money moving as quickly as possible.

We're already working quickly on transfers with digital trust.

Having that brokerage product will allow us to transfer funds better from other brokerages like fidelity Charles Schwab or whatever.

It'll also allow us to let you sit in some funds or an investment sell that ETF and move very quickly to an alternative investment.

And our goal is gonna be continue to narrow down that timeline from where you sell out of an ETF or maybe like a treasury fund or something like that into an alternative investment.

So we feel people are really gonna make use of this, you know, it's, it's, it's not gonna blow away fidelity on the first day it launches, but it's gonna be very nice to be able to move funds from a ETF to a real estate fund in just a couple days with our brokerage connection and digital trust.

So we're looking to launch that in Q one of January as always stay tuned for updates on that, those could change.

ok, I keep moving on.

Does Bank United have the same connections to the Gemini Crypto Exchange as Solera?

So frankly, Solera has no connections to the Gemini Crypto Exchange.

They just can send money as a bank account.

It's a very limited experience.

So for our checkbook clients.

Bank United can do much better ach capabilities for our checkbook clients to be able to move funds.

So our ach capabilities with Bank United and Digital Trust are drastically improved.

If you like Gemini, you can stay with Gemini again, nothing will change.

You can continue to use that same exact structure.

Speak a little bit more to this.

So you guys haven't even, so the Rockefeller clients haven't even better access to crypto than obviously, if anybody's been reading the news, I'm, I'm not sure you'd want to stay with some of those exchanges or providers.

So, Digital Trust also owns Bitcoin Ira, which is one of the, it, it may actually be the largest crypto Ira custodian now in the country.

We have, we are the only Ira provider that has a wallet serviced by bit go, which if you, if you do crypto and you understand the security parameters around wallets, you'll understand that that's one of the top secure wallets for security in, in the world currently.

And we have an exclusive relationship with them and Rocketeer clients have the ability to have access to those wallets and, and to crypto trading off of the Bitcoin Ira platform.

Mhm.

Yeah, great.

Thank you, Teresa.

And so right now, we're moving clients account structure.

We have plenty of clients with crypto investments.

If they don't want anything to change right now.

We're setting up their account of Digital Trust and Bank United.

We've had some clients consider Bitcoin Ira and also explore their services.

So again, if you have your account structure and you, you, you know, we, we get a call on the phone, I don't wanna change anything Brendan.

That's like the first thing that someone says and they, they, they shot it at me.

Go, ok, you don't have to change anything.

You'll have much better bank capabilities.

with Digital Trust and Bank United, we have a great option to explore at Bitcoin Ira.

And a lot of clients have frankly been asking us to launch a more integrated crypto Ira experience.

They've asked us to start, you know, working closely.

Again, we have plenty of clients that are super sophisticated.

They're super tinkerers and they do a lot of crypto again.

They try and ask, they do a lot of LLC movements and then they go and try and get one of their relatives into it and their relatives is lost.

They have literally no idea what to do.

They don't know that experience.

We're helping make sure those clients are set up, they're getting experience, they're getting account and they can set that up at Bitcoin I and collaborate on there.

So thank you, Teresa.

And that bit go partnership again, if you do not know about that in the crypto space.

That is an absolutely massive, huge partner as far as, crypto security.

right.

I have, I currently have an ATM and a check.

sorry.

you have a checkbook with Solera.

I don't, you can't really work with ATM S but you can work with checkbooks.

You have to go to request these through Banking United after setup is complete.

if you have a checkbook and debit card, I think that's what you're referring to Paul.

we're automatically sending them, Banking United is automatically sending those.

if you have any issues with it, we can make sure you get sent to it.

But I believe, Mary at this time, I believe they're automatically sending checkbook and debit cards out, but no one else can chime in.

Yeah, that's correct.

So if the bank account is set up, you're right, automatically a checkbook and debit card is being issued by Bank United to the, to the account holder.

Ok.

All right, thanks.

All right.

All right.

I'm gonna read Rich's question here.

I just signed, transfer paperwork to move money from my Schwab Ira to Rocket Dollar Digital Trust and Bank United for my stir LLC.

How long does the transfer typically take?

if we submit the transfer request, typically that's at least 4 to 5 days, to get the transfer of funds over.

Schwab is I would say one of our medium speed providers.

Nick, if you could chime in a Schwab, a lot of times will be somewhere from five to,, seven days of processing time.

If, we do get on them to do a wire and expedite that we've sometimes seen them come over in three or four days.

But that's typically when we are, frankly, we're, we're bugging them and you're bugging them to get that wire out, immediately.

then with the, funds moving over, they will get to digital trust.

and then we'll drop them into, the checkbook bank account into 24 hours.

So typically somewhere from 5 to 7 days to get all of that done, that's the time you can consider the funds a little bit dead or unavailable and then they'll become available to, deploy, to your investment.

, so, you know, Brian is asking, you know, is this a headache?

I, I think that's been a common question.

Some people are busy.

They're like, look, I just don't want to do this.

, you know, I have a lot of things that I get an email in my inbox and I'm like, look iiii I don't know what this is.

I'm overwhelmed.

I'm busy at Rockefeller frankly.

I don't want to be dealing with other company stuff.

The biggest things, as far as change is the client is signing five times physically.

And, that took me about 4.5 minutes.

And II, I frankly, I got married this weekend.

I filled that out in a frantic, last few minutes I had packing the car and I threw on the dashboard and I threw in the mailbox.

So I did that about a week and a half before my wedding.

so, and then the other biggest thing is getting any of your investments, over to the new banking provider and the new banking integrations.

So, if you have other investment providers, it's sending one email, you can copy, paste your a new routing and wire account number and you can send that to your investment providers for our checkbook clients frankly.

That's it.

And then they have to get logins to Bank United.

So it's three things, signing, signing the forms, about five minutes, getting the transfer request, or the getting the new banking information out to their investment providers.

And then that, I'd say that's an email for you're gonna get a lot of great banking benefits at a much bigger bank.

They have a better bank portal as well.

And that's big.

one thing that we really wanted to improve the banking portal, we always get complaints and feedback.

Like, look, I need ach I need to be able to send funds more efficiently.

You know, the banking portal just isn't working for me.

We feel that's gonna be a really big benefit.

And, you know, as far as, as actual work where you're sitting there and, and not us, it's probably about 35 minutes of work for you actually to do that and we'll give you the copy paste, the wiring in front of you to send that out.

All right.

So let me jump in real quick.

I saw a crypto question come up about having personal crypto and an ira.

One thing I wanted to check in with Teresa and Mary is, is, is it possible to do a digital asset and kind transfer where you're transferring the crypto over?

So currently we don't accept digital in kind transfers.

We, we accept cash but depending on where the wallet is coming from, we can take a look at it from where, from where it's coming from.

But prior for security reasons and because some of the wallets were are not easy to identify for customer onboarding and identification purposes for security reasons.

A MLB S A, all the compliance things, the state hasn't, hasn't allowed us to take in time transfers and we take cash transfers.

Ok.

Right.

Ok.

Thank you.

Yeah.

So cash transfers for, for now.

And that, that is a very specific question that does not apply to everyone.

So that applies to someone who wants to move from another provider if you have crypto funds or investments in your LLC or solo 401k, nothing will change.

You can continue to operate that just as you have.

If you're interested in an in kind transfer, we can talk about that.

That's a very specific case, but this is frankly just a custodian upgrade.

, you know, we're moving that entire LLC all at once.

So if you have a lot of crypto stuff going on and, you know, it's gonna be a lot to unravel it.

We don't need to change that.

The LLC will come over into the I Ir LLC with custody at at Digital Trust and Make United for a lot of our clients, they're like, look, why is this so complicated?

Why is the retirement industry so disparate and so unorganized on crypto?

Why do I have to create a checkbook just to, you know, I want to buy Bitcoin Ethereum.

Like, why do I have to do all this?

I want to buy you know, certain coin, the capabilities that digital trust has are, are incredible on that and working with bit as well and I'll let them speak to it.

But for the direct custody crypto, that's a very advanced crypto ira and leading in leading in the industry Brendan, I'll, I'll jump in real quick on the on the future of the crypto.

Ir for us, the way we envision is that digital trust is the custodian, right?

They have all the information.

So the way we are going to offer this integrated crypto IRA is just as an offer.

So any existing customer of ours will be able to open an additional account that will be just a dedicated integrated crypto IRA.

And then just to speak a little bit further to Teresa, there are people out there that have existing crypto inside of an IRA.

And due to just some of the regulatory concerns that Teresa mentioned their platform.

And everyone's quite frankly in that, in that digital asset Ira space is only able to accept transfers that come in in the form of cash.

But if it isn't an Ira and you say it is, then although it's a little bit manual, you'd have to make a transaction to have that settled in cash and then you can transfer that cash because at that point, it's just an Ira to Ira transfer.

And then I, I saw and then I'll kind of end here.

I saw Brenda's question because I do this myself.

So I have a a Bitcoin.

I a I've converted my own LLC IRA to a custodial with digital trust.

And that kind of leads me into the exact question I had with Brenda.

So our list of partners that are currently there.

It's actually the issuer that sometimes relegates or decides if they want to be LLC compatible only.

So that allows them just to basically have someone fill out their subscription document or however they're sort of,, investment form intake process is they are the ones that make that choice sometimes to only take it in the form of an LLC because then it's just like they're receiving cash from a bank account.

So it's not that they're just only accepting money from LLC IRA is they're choosing to only accept cash that comes from a bank account.

And then the cash that sits in an LLC Ira of course, it comes from a bank account.

So certain of those and others, they do also accept custodial investments that goes back to what Brendan mentioned, which is that, that this particular issue or which whichever one it may be in our investment partners.

It's their decision, but a lot of them also have just an investment intake form a subscription document, whatever they may be.

And if you do it through an Ira, then it's basically a digital trust and rocket dollar that will facilitate the review of that investment, make sure it's Ira eligible and because they're the custodian and that custodian releases the funds.

So that's actually not a a rocket dollar specific limitation.

But when I made the conversion, you know, I found that one of the deals that I wanted to do, you know what wouldn't accept it coming from a direct custody, Ira, but the other two did and it was just, you know, an option that was sat on their side, not from the custodians or from rocket dollars as the facilitator.

Yeah.

And an important like piece, this is a little bit of background data about our industry.

Why do a lot of these providers work only with a checkbook ira.

It frankly, because a lot of the custodian providers are really bad.

They're really hard to work with and we've worked with a lot of them and a lot of them frankly aren't very tech enabled.

We've been, we're really excited about this upgrade.

We're gonna be able to provide a lot more better direct custody experience.

We're able to work a lot harder on integrations.

A lot of people, you know, say, why don't you have an integration with insert partner name here?

That technical capabilities is a lot of the custodian partners just aren't there.

We feel really confident with digital trust.

Our deaf teams are already speaking to each other.

We speak with Mary's team, pretty much every day.

We're working on new processes pretty much every day.

When something comes up, hey, can we work on you know, technical integration or try to improve this process?

It's a very open conversation.

So when you see a lot of those providers saying, hey, we only accept an LLC only, maybe they're super into individual properties on real estate or something like that.

We're able to continue to support that account structure if you need it, but we're also gonna be able to get a lot better at direct integrations and start to bring more and more into the dashboard with that experience.

So we really want to bring those upgrades to you.

You know, if you don't upgrade, that's really hard to bring.

Frankly, we've, we, that is our job is to be able to pick the best custodian provider for you and bring those upgrades and those things to you.

So we're very specific partners.

We'll be able to maintain the same account structure.

You can continue to work with that For other major partners.

You know, they'll be more open to working with us in digital trust and actually adding a direct integration.

Now, those will cer those will certainly take time.

That's not something that's gonna pop up tomorrow or two months from now.

That's something we're gonna have to work on.

But we're really excited about this partnership.

We're gonna be able to bring a lot more direct investment experience.

And again, you know why we, we know the IR LLC better than anyone at Rocket Dollar.

Why does it exist?

It exists because the custodian have been behind the times.

So, allowing us to upgrade the account experience, let's say, you know, again, you refer someone to Rocket Dollar and they sign up for an account a while from now.

We hope that they don't have to open an LLC and they can gain access to all these nice investments immediately.

You have a nice swift experience.

continue to use the account and frankly, they're just clicking buttons, boom, boom, boom, investing into an experience.

And a lot of these providers have just gotten so frustrated.

And they've said Rockette, can you please please save us?

Can you work on our integration?

Can you please improve this experience?

We'd love to work on a totally integrated experience where a client just clicks, invests and moves money.

Why do I have to open an LLC when I have to get all this done?

So there are some clients of ours that they've used the LLC or the solo four K for a long time and they just love that checkbook ability.

They're gonna be able to maintain that.

Our other capabilities are gonna drastically increase.

And I think someone asked, you know, hey, if I started as direct custody or what was direct custody, would I be able to change something later if you would like to?

We can we almost want to have that as more of a, a an upgrade as the future.

You know, it'd be easy to open a direct custody account, then you can add an LLC or trust to it.

You know, for your more complicated and more specific needs investments, that's really what the LLC should be used for over the years, a lot of clients and some investment providers have almost used it like a crutch.

They say this is, you know, a minefield over here to go in, in direct custody.

I've had bad experience.

So I'm gonna walk over here with my LLC and I'm gonna, you know, it's, it's complicated, it's hard to open and it takes, you know, some effort and it costs more money and that's why a lot of people are using this LLC.

We want only our highly sophisticated clients to have to open an LLC.

We want our, our only our extremely active clients to open an LLC or a trust or a add these more complex structures.

We want most of our clients to just be able to click open and invest into things quickly.

And we have seen tremendous ability with that with digital digital trust and also our partner Bank United to work on those capabilities.

All right, we're at about our hour here.

Yeah, Henry, I know, I just wanna give some closing comments here.

We want to respect Theresa's and Mary's time.

Go ahead.

Oh no, no, go ahead.

I was just gonna say that.

Yeah, we were a little over.

So I just wanted to be respectful of Theresa and Mary's time.

They were kind enough to kind of give us that hour, you know, let us go through this, let you guys see their face and who we've worked with.

I mean, you know, Theresa and I have known each other beyond the length of, of our existing relationship by many, by many years.

So she is, I, I don't know if it's the right term or maybe not technical, but I was kind of referred to her as like a Titan in the a Titan in a vanguard in the SD IRA industry.

I mean, so 15 years, you know, she's really established a lot of the protocols, foundations, you know, background in tax law and, and she's just, you know, a visionary in this industry.

So I don't know, she wouldn't say that about herself.

So I just wanted to end by saying that about her and what I've known over the years.

For sure.

Well, thank you, Henry.

And I just want to give like just a quick piece because I am a tax attorney and, and plant have questions around the direct custody, the LLC or the IRA trust formations like which one should you do?

Yeah.

You know, Ira LLC s were really popular for a period of time and, and mainly where I see them is when people are using them to do fix and flips or rental properties where they're writing a lot of checks where there's a lot of money movement going in and out and they don't want to ask the custodian to write a check.

You know, a couple of times a month, it can get expensive to do that.

So that's normally where you see Ira LLC S is when they're trying to do that.

You also see them when they're trying to establish a business account and maybe they need a checking account and, and, and they need other things that, that only a bank or somebody will deal with a business account.

So they'll do an LLC for that reason, Ira trust work very similarly but more simple.

And you usually see the Ira trust when, when maybe not as many checks, but it's usually there's an anonymity piece, the Ira trust that doesn't exist in Ira LLC S.

And we usually, we see when a client wants that investment to remain a little bit more anonymous, on that piece as well as for Ira S when all 50 states have some sort of asset protection, every state has a different asset protection amount like the state of Nevada is, is half a million dollars that is protected.

Some states have unlimited protection.

Some, some people, there are attorneys out there that believe the Ira trust provide kind of an additional layer of protection and the LLC kind of opens you up because you're writing the checks, you're, you're deciding the vendors to pay, you could be kind of breaching the, the, laws around the self directed Ira and, and maybe performing a prohibited transaction.

Sometimes people don't feel that they have as much asset protection as some of the other types and then direct custody.

I'd say that your safest bet, always direct custody with Rocket Dollar is always your safest bet because when it goes through to their team to review, if there is something that's glaringly wrong on the documents, their investment team is, is gonna see those, those types of things and tell you, hey, this is a prohibited transaction or, or you're doing something, maybe that you're, you're not supposed to do where unlike an Ira LLC, you kind of have that, that ability yourself.

So that's kind of my two senses around why we do, why we do those things.

But we're happy to work with Rocket Dollar on, on helping the clients do what's right for them.

And guys, I, I know we, we talked a little bit about this stuff being hard.

self directed said Ira s are, are really easy and the paperwork is the most, the most awful part of the, of the, the particular account type, but it self directed.

Ira S are tax advantaged investments that have a lot of really positive benefits and it's worth the paperwork.

And we've been working with Rockefeller a really long time.

These are a great group.

This is a great group of people that really care about their clients and we're really proud to be their custodian.

Thanks for the, thanks for inviting us to the webinar today.

Great.

Thank you.

And if, if you have any further questions, please let us know we had an anonymous attendee.

So we won't be able to see your name, but please send us that same question over email.

If you have investments that you would want to potentially convert to direct custody, we can help you review those and say, hey, these five investments are super easy to have in direct custody account.

So please just give us a reach out.

And again, if you have a complicated stuff, just let us know too and we can get that same account structure set up.

So thank you for attending here today.

You know, we're, we're here, we're here to help you.

And please e email support at Rocket Dollar.

If you have any questions, you can use our gold line.

If you're a silver customer, just call our sales line.

We'll make sure to get these questions answered for you.

Thank you so much.

Mary and Teresa for attending.

Sorry, I just spoke a lot.

We've got a lot to go over.

I got a little tunneled in there, but I we wanted to have Mary and Teresa just show some face here.

We're really excited for them to have guests and to put a face to the name of what's happening with digital Trust.

So again, if, if you're asking us a question and we cannot answer it about Digital Trust or Bank United.

We have the executive team at Digital Trust giving us those answers and directing them straight to you.

Thank you, Brendan.

Yeah.

Thank you, Teresa.

Thank you, Mary.

Thank you guys.

All right.

Thank you, everyone.

Thank you very much.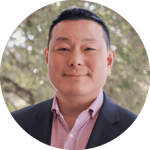 Henry Yoshida
Co-founder & CEO

Henry Yoshida is the CEO and Co-Founder of Rocket Dollar. He was also the founder of venture capital-backed Robo-advisor retirement plan platform Honest Dollar [acquired by Goldman Sachs in 2016], the founder of MY Group LLC [acquired by Captrust], and spent 10 years at Merrill Lynch. Henry is also a Certified Financial Planner and has brought multiple innovative products and methodologies to the market. Yoshida graduated from The University of Texas at Austin, has an MBA from Cornell University, and lives in Austin with his wife and two daughters.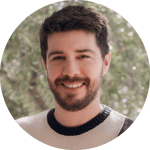 Brendan Walsh
Partnerships lead

Brendan Walsh is the Partnerships Lead at Rocket Dollar. He works with client's investment issuers and the sales team to ensure new clients can smoothly onboard their retirement accounts and investments. Brendan frequently leads Rocket Dollar's educational webinars. During this upgrade phase to Digital Trust, Brendan and the sales team have been helping Rocket Dollar clients understand how it might impact their accounts. Before Rocket Dollar, he was a financial advisor assisting customers with their personal investments and business owners on their 401(k) retirement plan structure.
If you have any questions, thoughts, or concerns, please reach out to the Rocket Dollar team. You can give us a call at a time that works for you, 9 AM–6 PM Central Time at 855-762-5383. For email, you can email support@rocketdollar.com.